Late Winter/Early Spring 2022 class schedule coming soon.
---
Fall 2021 Class Offering
All classes will take place online, using Zoom, but we are also available for some in-person assistance if you get stuck between class times.
---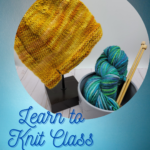 Beginning Knitting
This class is for the true beginner. In this class you will learn all the essential knitting skills while making a hat. You will cast on, knit flat and in the round, purl, and decrease stitches to make yourself a cozy beanie.
Four 2-hour sessions: Thursdays, Oct 14, Oct 21, Oct 28, Nov 4; 5:30 pm -7:30 pm
---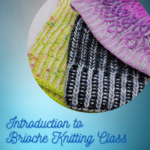 Introduction to Brioche Knitting
Are you intrigued (and a little intimidated) by brioche knitting? This 2-hour class will get you started with the basics so you have the confidence to tackle bigger brioche projects. In this class you will use two colors in the round to knit a beautiful, reversible head/earband, cowl, or infinity scarf using the Brioche knitting technique.
One 2-hour session: Saturday, December 4,  10am – Noon
---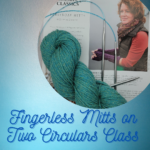 Fingerless Mitts on Two Circulars
In this class you will learn how to use the two-circular method to knit small circumferences in the round. This method is a great alternative to using double pointed needles or the magic loop method. In the class you will knit the Ferryboat mitts designed by Churchmouse Yarns and Teas.
Three 2-hour sessions: Mondays, November 22, November 29, and December 6; 5:30 pm – 7:30 pm
---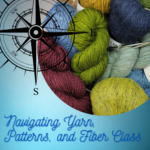 Navigating Patterns, Yarn, and Fiber
Does "gauge" seem elusive? Do you know what yarn and fiber to use for which project? Do you want your hats and garments to fit just right? In this class we will go through the layout and details of a good pattern, the anatomy of a yarn label, and the importance of gauge as well as how to get it! You will be able to go through a pattern and yarn store like a pro.
One 2-hour session: Sunday, December 5th, 1pm -3pm