A swoon-inducing union of four luxury fibers, Road to China Light, needs only to be touched to be appreciated. A fingering to sport weight blend of alpaca, cashmere, camel and silk, it makes airy but warm sweaters and accessories.
Some new favorite designs that make us of the subtle, kettle-dyed colors and luxurious feel are Basalt, a squishy hug of a scarf in color-blocked garter stitch.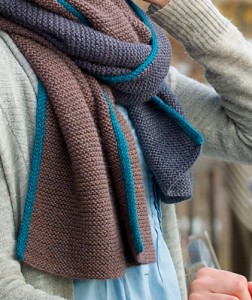 The Sword of Gryffindor Mitts from Interweave's new Unofficial Harry Potter Knits issue (now back in stock) also make great use of Road to China Light.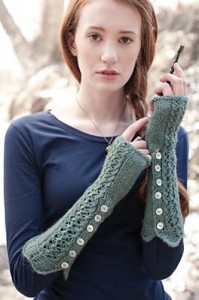 And the Le Cirque Cowlneck Sweater, from Melissa Wehrle's Metropolitan Knits, highlights the gorgeous drape and color of the yarn.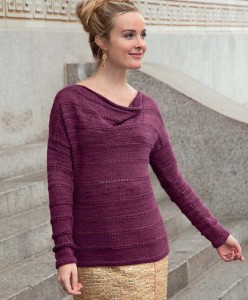 Road to China Light is 15% off through August 18.