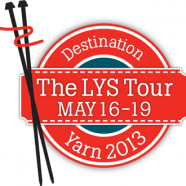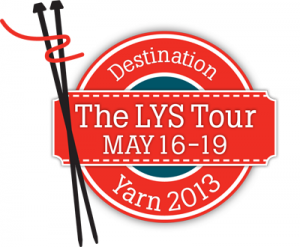 The 2013 LYS tour is here this weekend!
Along with 23 other Local Yarn Shops (including five new participants) from Bellingham to Kent, we plan to make this year's tour the best ever. Every store will be giving away free exclusive patterns. And this year's tour features stitch marker giveaways, 96 door prizes and even more ways to win gift certificates!
We will be open extended hours over the weekend: 10 to 8 on Thursday and Friday, and 10-6 on Saturday and Sunday.
Passports are available now. Stop by the store, pick one up and start planning your weekend.